Form for to buy records by price offer
Specify the references of the record (s) you want to buy and your offer. I answer on your email. Give me your email adress.
Payment :
Payment : The Payment is by Paypal. An invoice to request payment will be sent to your Paypal email.
Shipping :
Expeditions worldwide. Rates according to my
shipping conditions.
----------------------
* Required field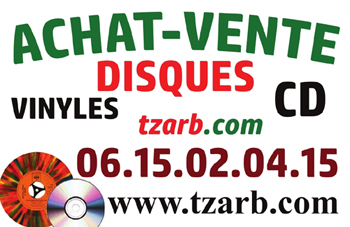 Achète disques
vinyle 33t et 45t, et aussi CD, de pop, rock, jazz, rock progressif, hard rock, heavy métal, reggae, soul, funk, musique de films, diction, illustrations sonores, variété française et internationale, zouk, africain, oriental des années 50's, 60's, 70's, 80's, 90's et même des années 2000.
Didier --> Tel: 06 15 02 04 15 ou
formulaire de contact