Home photos of records >>
Johnny-Hallyday-Nous-Les-Gars
Record sold.
État du disque: Near Mint (NM or M-)
État de la pochette: Near Mint (NM or M-)
Record side A : EX (hairlines and very littles superficials scratches), face B : close to NM. Sleeve close to NM. Label with " selection de la guilde internationale du disque" printed on label, see my photo 5. Version with back sleeve with flipbacks
See photos here : https://tzarb.com/disques/p/r/Johnny-Hallyday-Nous-Les-Gars.php
Price : 56,99 €.
Make a order by my page contact
(

Click here)
.
Click on the images to enlarge.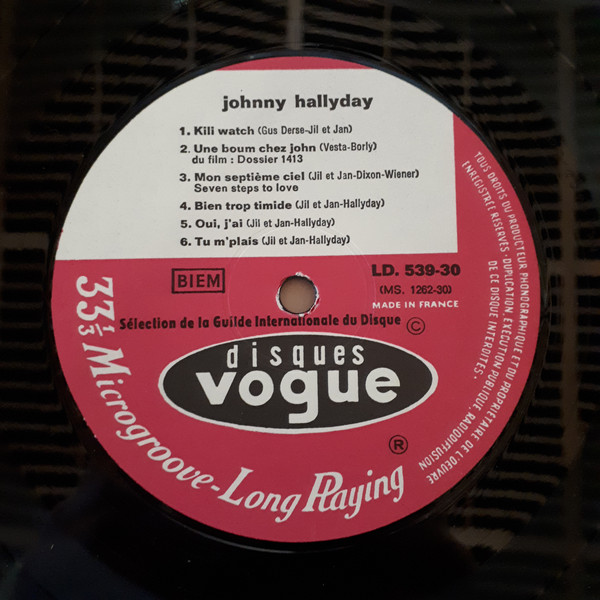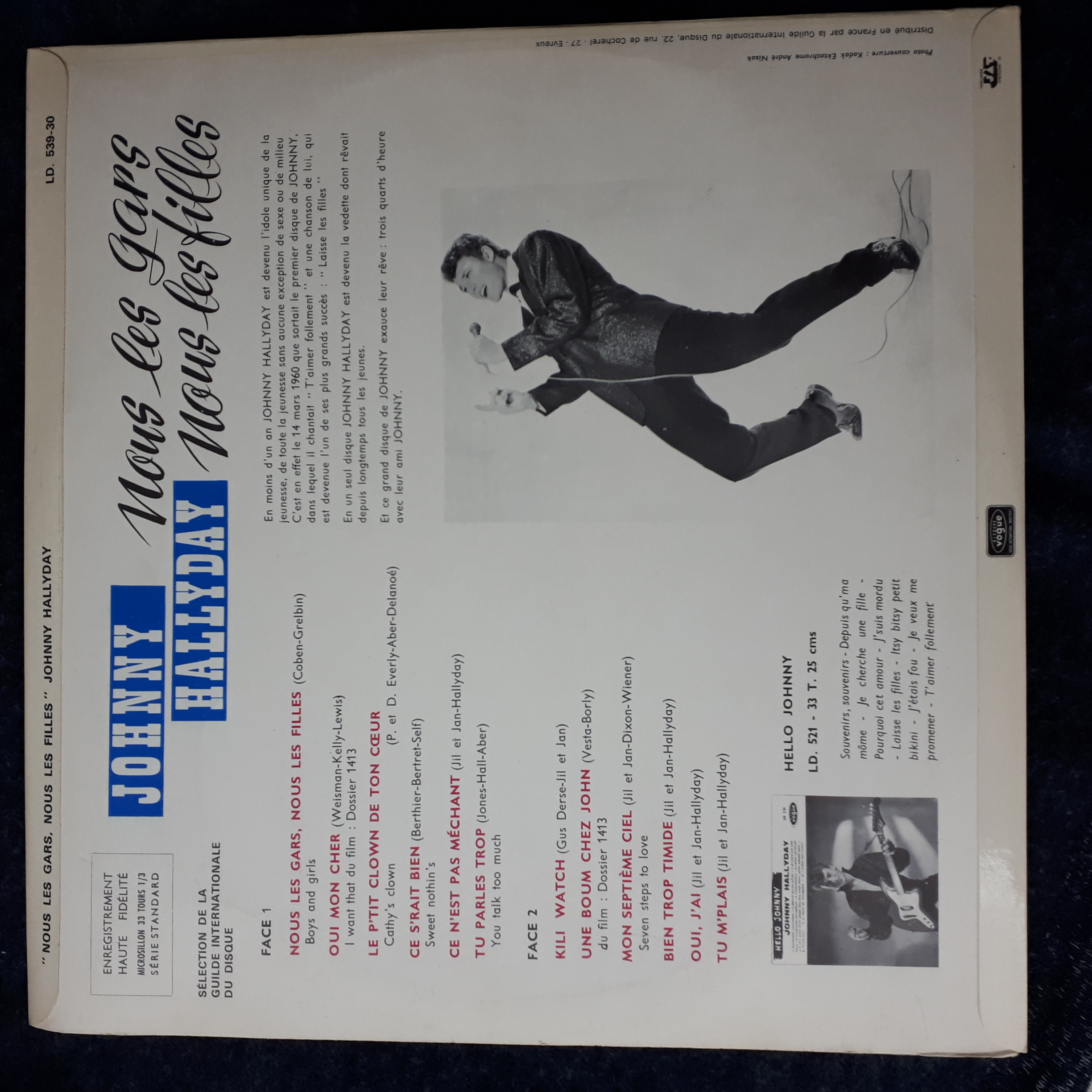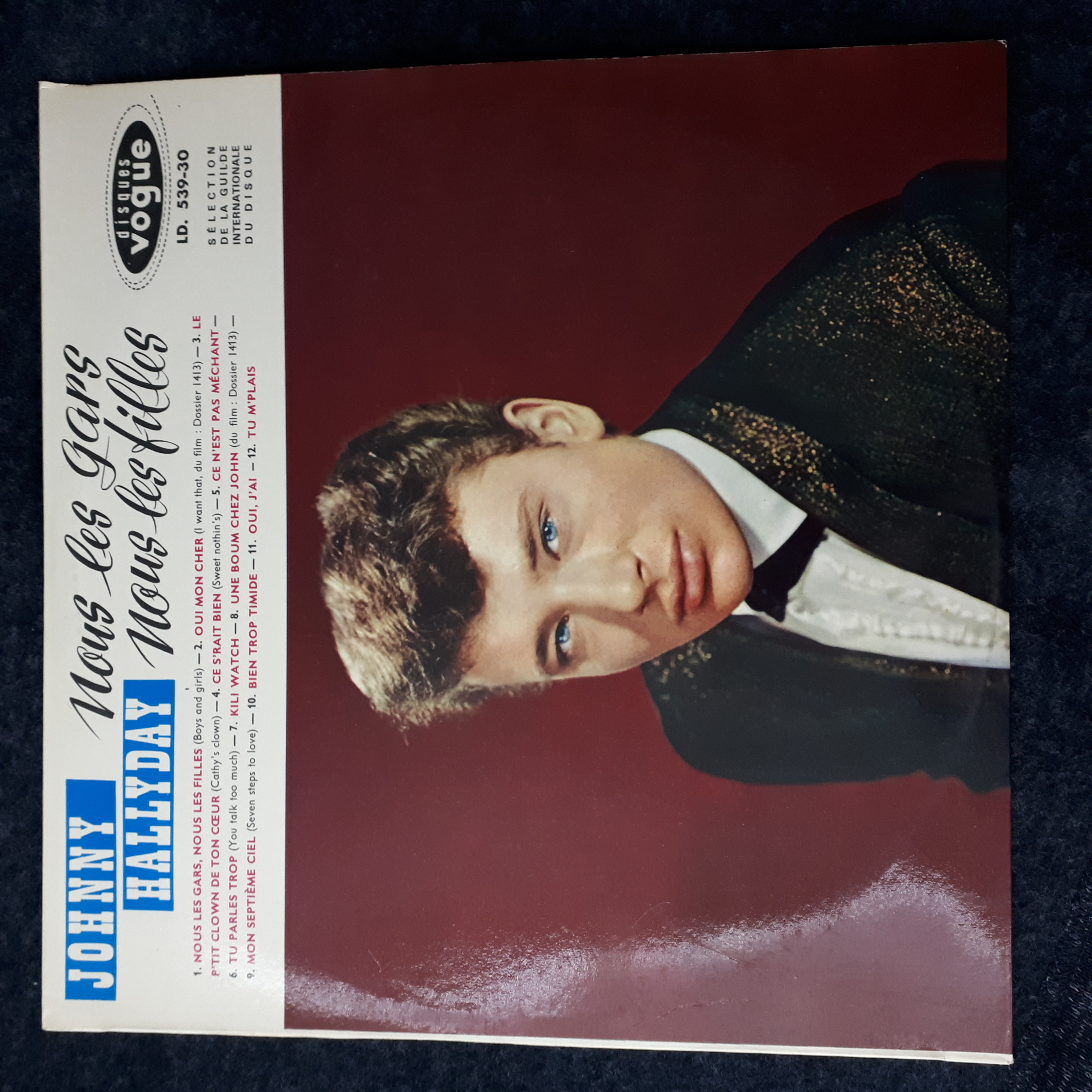 Buy this record with a discount of 10%
Hello
If you want, I can sell you this record with a discount of 10% by a paypal invoice (sent on your email), payment by paypal. It's between us without going through the marketplace of an intermediary.
The shipping costs are to add according to
my terms of sale
.
I send the records on your address indicated on Paypal. (Imperative for Paypal insurance).
Tell me by my page contact
(

Click here)
if you are interested in my proposal and give me your paypal email.
Best regards
Didier
Formulaire pour vendre des disques
Achat de disques 33 tours et 45 tours vinyle.
Je rachète les disques en toutes quantités, à l'unité, en lots et en collections complètes.
N'hésitez pas à me contacter.
* Obligatoire (Required field)
Achète disques
vinyle 33t et 45t, et aussi CD, de pop, rock, jazz, rock progressif, hard rock, heavy métal, reggae, soul, funk, musique de films, diction, illustrations sonores, variété française et internationale, zouk, africain, oriental des années 50's, 60's, 70's, 80's, 90's et même des années 2000.
Didier --> Tel: 06 15 02 04 15 ou
formulaire de contact