Accueil > Boutique > !!! - Shake The Shudder
!!! - Shake The Shudder
CDr, Album, Copy Prot., Promo
Label : Warp Records - none
Il y a 6195 disques vinyl et CD à vendre dans la Boutique.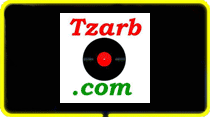 Record : Mint (M)
Sleeve : Near Mint (NM or M-)
Comments : Mint unplayed still sealed. CD comes housed in a sleeve, the plastic sleeve is stickered with a security sticker featuring a unique number code #FR60. Sticker is intact. Not open.
Reference Information :
>> Voir sur Discogs les informations détaillées